Saturday March 14th, 2015
The crews of Last Mango and Fracas managed to get through the Friday the 13th without casualties. We
did take the pink volleyball to shore, we tried to play but a bully from shore kept intervening and trying to teach us stuff. None of the members of either crew take well to being taught anything so the game abruptly ended. Later the crews from another vessel asked to borrow the ball…they did not escape the Friday the 13th. One guy tripped and sprained his ankle, his wife turned to check on him and took the pink volleyball on the nose. Two down one shot…Priceless. We asked them if they still wanted to use the ball? The two others (one of which was the sniper) said they were quite done.  The other two were catatonic and laying in the sand. Where was the teacher now? We left then, I'm sure someone tended to them before the crabs carried them away in bits and pieces. The woman insisted on ice for her nose which I think is a travesty and an improper use of scarce ice.
Our food supply is dwindling on the boats. We have been extended here due to weather and there is nothing but green bananas and conch on shore. Tonight we are having spaghetti with frozen margarita sauce sprinkled with M and M's. ML did make bread so sandwiches for lunch are still a possibility the meat will be a mystery as we will have to set and tend traps for the critter d'jour. The most serious shortage is with beer. I have one real beer left, one Coors light and one bud light left. I may have to take the dinghy and wagon to shore and visit J's to negotiate a case of beer…Kalik looks like all he has.
Kalik has the name that is supposed to represent the sound of cowbells. Cowbells are used to play the beat at festivals and parties especially the annual Junkanoo or Mardi Gras without the fights. Kalik is not made in the back room of some Bahamian Obeah temple. It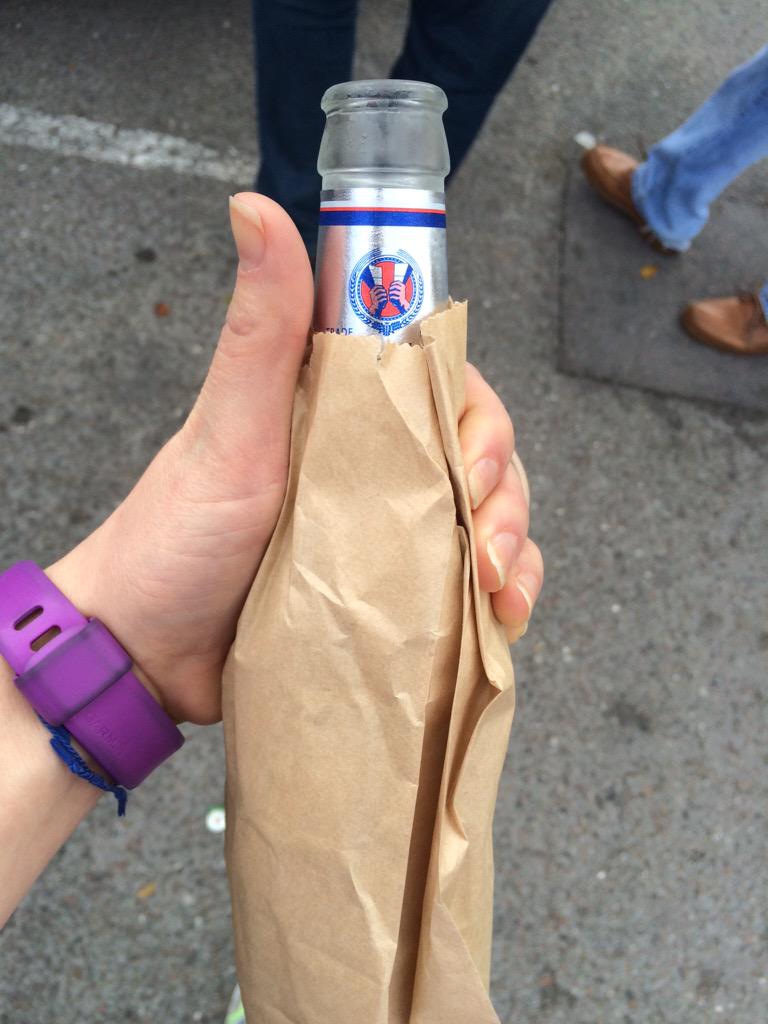 is made by Kalik breweries owned in part by Heineken. In 2001 1.7 million cases (24) were produced.
The laws here are a little different than at home in 'that woman's' Ontario. You can buy a single beer and if you ask for it to be opened they will put it in a small brown paper bag…how chic. The Bahamas have a national beer, Kalik. Ask a Canadian what the national beer is and a heated discussion if not a battle will ensue. It's not bad.
As our supplies are dwindling scurvy becomes a real issue with the crew. Woody manages to spend more time ashore and he is likely getting all the vitamins he requires. To keep up your constitution and to avoid scurvy I recommend Rum Punch.
Caribbean Rum Punch
(makes 2) or 1 nice sized one (the tervis cup with wheels)

1/2 oz. lime juice
4 oz. orange juice
4 oz. pineapple juice
1 1/2 oz. dark rum
1 1/2 oz. light rum
A little grenadine for color
Mix it together with some swirling motions, sprinkle with nutmeg if you have fresh and don't hate nutmeg and presto chango you have a rum punch. You could also add a half an ounce of coconut rum. If scurvy is not likely on your vessel, you could skip all the fruity stuff and the nutmeg and have a real RUM PUNCH.
We may move the boats today down a little further to Galliot Cut or Cave Cay Cut. This would take an hour off the slog of the remaining waves on the run to George Town.
more later